Candlemas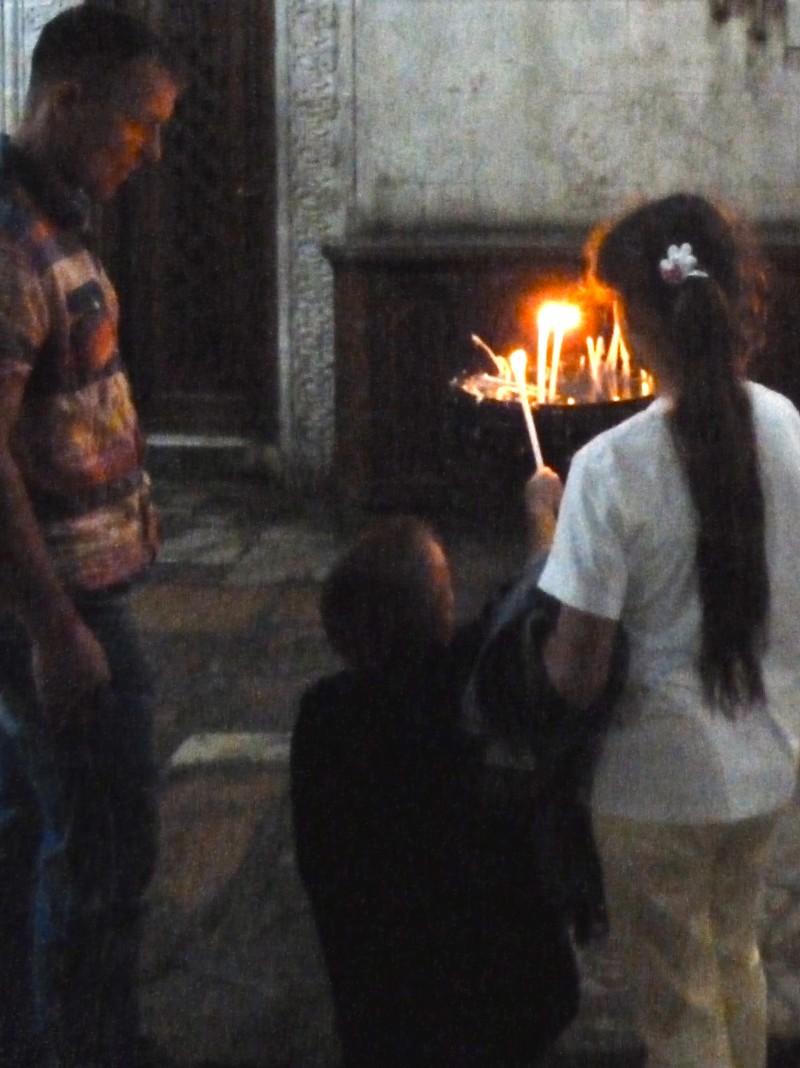 Today (2nd February) is known in the Church as the Feast of the Presentation of Christ in the Temple.  It is a celebration of the recognition of Jesus as the Christ, the Messiah, who was promised from old and who would bring redemption of Jerusalem and, ultimately, through Jesus's widening of the invitation into God's love, bring glory to Israel.
Traditionally the church has also blessed the candles for the year on this day (remembering Jesus as the Light of the World).
We no longer bless the candles for use over the next year – however we do give everyone a lighted candle and bless them (and their candles) in their calling to be a light to the world through their love for God and for their neighbour and themselves.
We celebrated Candlemas on Sunday morning this year, however Ripon Cathedral host one of the oldest, and most thrilling celebrations of Candlemas in the country this evening (2nd February) for anyone who wants to go along!!
Traditionally Candlemas is the day that the last of the Christmas decorations – the crib – are put away for the year, as we now look forward to Shrove Tuesday, Ash Wednesday, Lent and Easter.
If you can't get to a service you might like to light a candle at home and say this prayer:
Lord, now lettest thou thy servant depart in peace, according to thy word:
For mine eyes have seen thy salvation,
Which thou hast prepared before the face of all people;
A light to lighten the Gentiles, and the glory of thy people Israel.
Glory to the Father, and to the Son, and to the Holy Ghost
As it was in the beginning, Is now and ever shall be
World without end, Amen
and
Lord give us the eyes of faith,
to see your presence in the world.
Where fear closes our eyes, help us.
Where tears blind us, heal us.
Where busyness keeps us from noticing, slow us.
Where pride gets in the way, release us
Set us free to see your love at work in the world. Amen
The picture shows people lighting candles in the Church of the Holy Sepulchre in Jerusalem